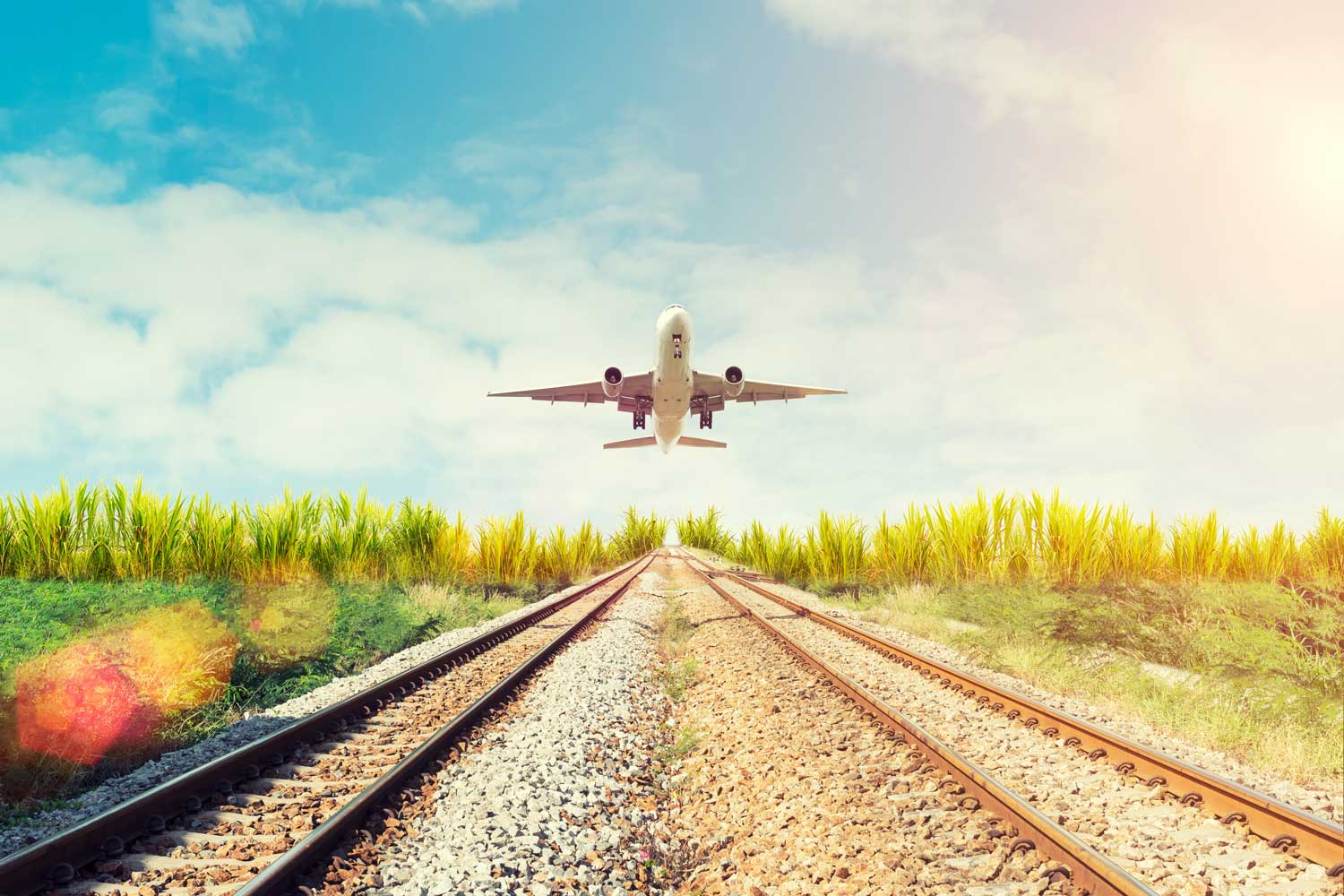 It's not uncommon for people to die while away from home. Getting the deceased back home can be a difficult and expensive task. Here are 10 things to know about how shipping a dead body works. If you'd like to know more about transporting a dead body or human remains, check out our deceased transportation page. If you'd like to learn more about funerals and how to plan them, we can help. Visit our page on how to create a funeral plan.
Ten Things to Know About Shipping a Dead Body
1. You can't arrange air transportation for a dead body on your own.

Most airlines will transport dead bodies but you'll have to work with a funeral director or a specialized transport company. The shipper must be designated as a "known shipper" by the TSA. Many funeral homes are approved as known shippers.

2. The body will be transported in the cargo hold.

The "known shipper" will place the deceased in a specialized container and the body will be placed in the cargo hold of the airplane. The funeral director on the other end will take care of getting the container to the destination funeral home.

3. You might need the services of two funeral providers.

If the distance is too far to drive, and you will fly or use the train, you will probably need the services of a "known shipper" on the front end and a funeral director at the destination.

4. Shipping a dead body can be expensive.

The exact cost of shipping a dead body will depend on the distance, weight, and method of transportation. In addition to the cost of the travel, you'll have to purchase a container as well as other services. The cost can range from $1,500 to as much as $15,000 for an international shipment.

5. The cheapest way to move a dead body is to drive it.

Actual price is determined by weight and miles. Funeral homes typically charge by the mile for distances that exceed 25 miles. If you want to move the body yourself be sure to check on the regulations in the state you are moving the body in. A funeral home can help answer any questions you might have.

6. You can buy a plan that will ship your body home if you die while traveling.

Travel plans cover the cost if a person dies while away from home. At less than $500, these plans can be a great option for people who travel often for business or pleasure. Visit our Travel Protection Plans page to learn more.

7. Shipping a body by train can be cost-effective.

If you need to get the body from points that have train service at both ends, this can be a good option. You'll probably need the services of a funeral director at both the beginning and end of the trip though. Amtrak, for example, requires a funeral director at both the beginning and end of the journey.

8. Some states require that a body is embalmed or refrigerated if it will enter their state.

If you will cross state lines, be aware that different states have different requirements. For example, some states require that the body is embalmed or refrigerated while others do not.

9. Shipping a body internationally can be very tricky.

Regulations between countries vary widely. Start with a "known shipper" such as a funeral home or funeral director. They should be familiar with the requirements. You can also check with the embassy or consulate in the country the deceased was visiting.

10. Shipping cremated remains is less complicated than shipping a dead body.

There are rules and regulations for transporting cremated remains, but the paperwork and details are much less extensive than for moving a dead body. If you fly, you may need a special urn but you can also use the U.S. Postal Service.
 When someone dies there are many details to take care of. We always recommend planning in advance for when the time comes. Taking advantage of our funeral planner can give you the peace of mind of knowing that your end-of-life wishes are handled the way you want them to be handled. Should death take place away from home, transportation can be expensive and complicated. We recommend investing in a Travel Protection Plan to help make your travel worry-free.